Does your current headshot represent the look you want to portray to your clients and business associates? Professional Headshots and Business Portraits are essential for use on corporate website, social media accounts (Facebook, LinkedIn, Twitter, etc.), actor portfolios, and even print marketing materials.
Testimonial from Helen Gilbertson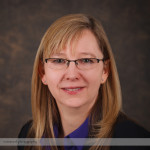 I can't thank Sean enough for getting my headshot done for me quickly, professionally and comfortably. He made the whole process very easy and was so accommodating. I started the session with "by the way I hate getting my picture taken" and ended the shoot laughing and extremely relaxed. And, the pictures look great. Thank you Sean.