Does your current headshot represent the look you want to portray to your clients and business associates? Professional Headshots and Business Portraits are essential for use on corporate website, social media accounts (Facebook, LinkedIn, Twitter, etc.), actor portfolios, and even print marketing materials.
Testimonial from Corporate Portrait Client Jill Lassaline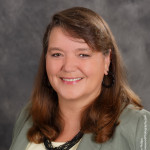 "I am one of the many people in this world who cannot stand to have my picture taken. However, the need for a head shot had to surpass that fear of my own picture. Sean made the process fun and easy, quickly putting me at ease and coming up with great results. The turn around time to receive my head shot was remarkable. It was truly worth the morning of nerves that I had to get these shots done. Thank you, Sean!"