Does your Current Headshot Still Look Like You ??
The quality of your business portrait determines how the world sees you. Make a lasting impression with an image that conveys the friendliness, warmth, and professional trust you bring to your work.
Does your current headshot represent the look you want to portray to your clients and business associates? Are you still using a picture of your dog or your cat? Let me help you create the perfect image to represent you and your brand.
If you use your own image on your business cards, your website, your marketing materials, or on your social media accounts then it is extremely important that you have a great picture that is up to date and that looks like the real you!
Should I Use My Logo or My Headshot for my Profile Picture? People do business with other people, not with brands!
During your headshot portrait session we will create a number of different options for you to choose from using a combination of poses, lighting angles, backdrops, or outfits.
Social Media Headshot for Dale Hildebrandt
Have you got more things to do then you […]
Testimonial from Business Portrait Client Louise Behiel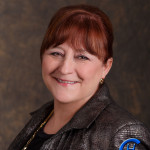 I HATE having my picture taken and am an expert at avoiding it. But, I am starting a new company and I need to have pictures for my website and social media, so I swallowed hard and went online.
Sean's pictures were great. When I compared his galleries to others, I knew I'd have the best opportunity of a good photo shoot with him. The online booking system was easy to use. I love being able to book my appointment online.
When I got to his house, he was relaxed and easy going and that helped me relax. The process was painless and the untouched photos were amazing. I was thrilled.
The retouched photos were unbelievable. He took good photos and made them great. What can I say? I am so pleased with the results that I've been recommending him to everyone I know.
Thanks Sean. You took a painful process and made it easy and fun. And the results were the best.
Louise