Does your Current Headshot Still Look Like You ??
The quality of your business portrait determines how the world sees you. Make a lasting impression with an image that conveys the friendliness, warmth, and professional trust you bring to your work.
Does your current headshot represent the look you want to portray to your clients and business associates? Are you still using a picture of your dog or your cat? Let me help you create the perfect image to represent you and your brand.
If you use your own image on your business cards, your website, your marketing materials, or on your social media accounts then it is extremely important that you have a great picture that is up to date and that looks like the real you!
Book a Headshot Appointment
View the Headshot Portfolio
Should I Use My Logo or My Headshot for my Profile Picture? People do business with other people, not with brands!
Continue reading
During your headshot portrait session we will create a number of different options for you to choose from using a combination of poses, lighting angles, backdrops, or outfits.
Continue reading
Social Media Headshot for Dale Hildebrandt
Have you got more things to do then you […]
Testimonial from Business Portrait Client Howard Anderson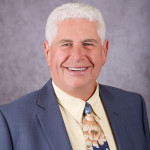 Sean's obvious knowledge and easy going manner made the portrait session a hassle free enjoyable experience. The gallery of photos was sent to me quickly and the final product was exactly as expected and delivered when promised. I would definitely recommend Riverwood Photography.